Latest news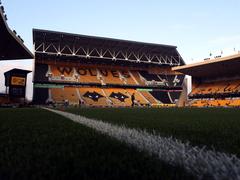 audio
New Wolves winger Chiquinho says he has been "inspired" by the Portuguese collective at Molineux.
18 January 2022 11:31am
audio
Wolves have extended their winning start to 2022 as Bruno Lage's side sealed a 3-1 win over Southampton.
15 January 2022 7:06pm
audio
Wolves host Southampton at Molineux in the Premier League on Saturday, with both sides looking to improve on their impressive form
14 January 2022 2:17pm
audio
Wolves have signed Japan international Hayao Kawabe from Grasshoppers.
06 January 2022 11:54am
audio
Joao Moutinho fired Wolves to a first win at Old Trafford since 1980 as Ralf Rangnick's unbeaten start to life as Manchester United's interim manager came to an end.
04 January 2022 9:58am
audio
Manchester United will be looking to close in on Top Four spot in Monday night action as the Red Devils kick off 2022 at home to Wolves.
01 January 2022 3:38pm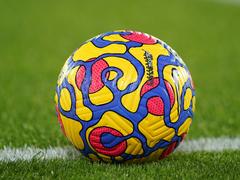 audio
Wolves' Boxing Day clash with Watford has joined Liverpool versus Leeds on the Premier League postponement list.
23 December 2021 2:56pm
audio
Premier League clubs will hold talks on Monday amid the coronavirus crisis.
20 December 2021 1:17pm
Feature articles
feature
Could the success of Bruno Fernandes and Wolves be a catalyst for more Portuguese power heading to the Premier League?
04 June 2020 10:51am