Latest news
audio
Liverpool manager Jurgen Klopp insists his side are not 'comeback kings' and turning around their Champions League fortunes will not be easy – especially at an empty Anfield.
07 April 2021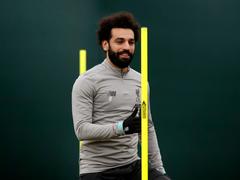 audio
Two clubs with an eye-watering 19 Champions League titles between them will lock horns on Tuesday as Real Madrid host Liverpool in the competition's quarter finals.
06 April 2021
audio
Liverpool have given their Champions League hopes a major boost this weekend thanks to an emphatic 3-0 win away at Arsenal.
04 April 2021
audio
Two of the biggest names in the English game square off in the Premier League on Saturday as Arsenal take on Liverpool at the Emirates Stadium.
01 April 2021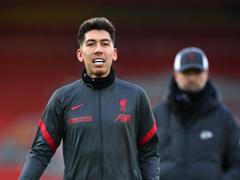 audio
Liverpool forward Roberto Firmino is in contention to face Arsenal at the weekend after returning to training.
30 March 2021
audio
Liverpool have been granted permission to play their Champions League clash with Real Madrid in the Spanish capital.
27 March 2021
audio
Liverpool have identified their replacement for Gini Wijnaldum if he leaves for Barcelona this summer
17 March 2021
audio
Diogo Jota marked his return to Wolves by reigniting Liverpool's fading Champions League hopes in a match overshadowed by a head injury to goalkeeper Rui Patricio.
16 March 2021
Feature articles
feature
18 September 2020
feature
FA Cup Replays have been scrapped for next season to reduce congestion, but they've been the source of some classics
13 August 2020