Latest news
audio
Chelsea need just one point to secure third place, as they host Leicester City at Stamford Bridge in the Premier League on Thursday
19 May 2022 1:25pm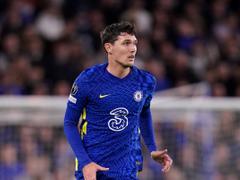 audio
Thomas Tuchel has admitted he does not know whether Andreas Christensen has already played his last match for Chelsea.
18 May 2022 2:54pm
audio
Liverpool have secured a second major title in 2022 as they edged a penalty shootout win over Chelsea in the FA Cup final.
15 May 2022 1:45pm
audio
Leeds United will be looking for a much-needed survival boost tomorrow as they welcome Chelsea to West Yorkshire.
10 May 2022 2:58pm
audio
Chelsea just cannot seem to get the Top Four job done in recent weeks and they end this weekend with a 2-2 draw at home to Wolves.
08 May 2022 1:03pm
audio
Chelsea will be looking to take a step closer to a Top Four finish this weekend as they welcome Wolves to West London.
05 May 2022 7:00pm
audio
Everton have kept their heads above water in the Premier League relegation battle thanks to a scrappy 1-0 win over Chelsea.
01 May 2022 5:34pm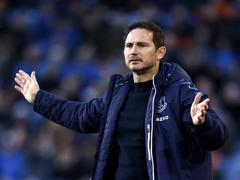 audio
Everton desperately need a win in their relegation fight as Chelsea arrive on Merseyside
29 April 2022 1:06pm
Feature articles
feature
Chelsea defender Antonio Rudiger is out of contract in 2022 with no deal agreed with the club amid Real Madrid interest.
27 April 2022 12:30pm
feature
We look at the 8 greatest African players to grace the Premier League - with some surprising selections.
29 March 2022 12:53pm